Tuesday, September 30, 2008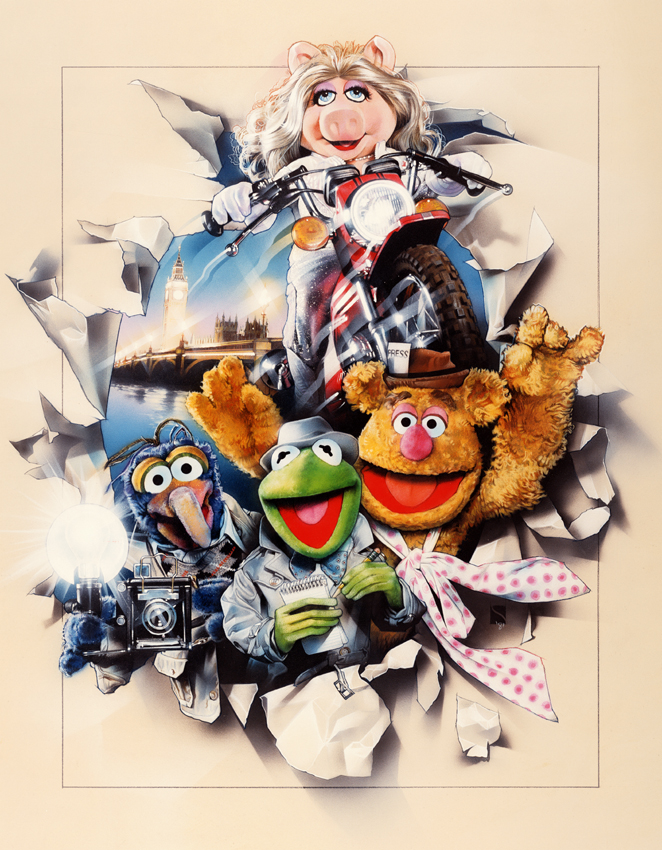 Artist Drew Stuzan's Tribute to 'The Great Muppet Caper'
http://www.drewstruzan.com/
Posted by

City Citings...and other random thoughts
at 4:50 PM
1 comment:


Toys are so much more modern these days. Barbie has her own cooking show! What will they come up with next Reality Show Barbie?
Posted by

City Citings...and other random thoughts
at 10:13 AM
No comments:


Monday, September 29, 2008
Crumbling, devastating, choke, disappointing.
As quoted by the AM Daily, 'It began as a nail-biter but ended as a heartbreaker'
My heart swelled on Sunday as the Mets...well you know. But the celebratory commemorative nature that followed the game lifted the spirits of many. It symbolizes that they are a team of past present and future. For that stadium to suck it up and put on a happy face really says a lot about the strength, poise, and respect this team has for the game and the fans.
I got teary-eye on the subway this morning as I saw that goofy orange wig. The story is like a train wreck you just can't take your eyes off of it.
The loss comes to us at a time when New Yorkers need forward thinking more than ever. The two headlines of the NY Post and The Daily News had the Met's loss and the Economic Rescue Plan. Optimism and hope are hard to come by these days but as Americans these two stories not only represent two great foundations of this country [Baseball and Economic Power] but also how the American people are resilient and hope for the future.
We could all just give up and move to a foreign country but we believe that next spring will bring a new roster and our economy will being it's slow upturn once again.
Posted by

City Citings...and other random thoughts
at 10:03 AM
No comments:


Okay so we all know that to be a Billy Joel fan these days doesn't warrant a tough break. A recovering alcoholic who drives cars into trees and marries women less than half his age. But I think the tainted Billy Joel image has wandered it's way into the cover band scene!
Saturday night my friends and I went to see the Billy Joel cover band 'Big Shot' at the NYC Canal Room. Things were going well, they highly resembled the famous piano man's chords and vocals. I knew every word and the band members were definitely staring. I looked around at the bridge and tunnel crowd and there were a select few who could battle it off with me.
So Mr. Big Shot decides to take some requests from the audience,
fault number 1.
'We're not playing Uptown Girl so let's just get that out of the way'
EXCUSE ME?! Okay Christy Brinkly is not in the audience you are NOT Billy Joel and have no personal attachment to the song what's you're problem Mister?!
He also shunned off 'We didn't start the Fire' [probably b/c your pea sized brain can't remember all the words] and 'Angry Young Man' [probably b/c you're not talented enough to handle it!]
Falut number 2.

Mr. Big Shot decides to check his cell phone in the middle of Italian Restaurant! His cell phone was conveniently sitting on the key board and wanted to make sure none of his hookers called.
And
Falut number 3.

'We're gonna take a short break' turns into a half hour!! A half hour waiting for a cover band!! Billy Joel plays for 3 f'in hours straight assholes!! Broadway shows don't even make you wait that long! And the musical interlude consisted of 'Hey Mickey, Will Smith's Welcome to Miami, and several other, 'Are they seriously playing this right now."
We walked out before the 'second act?" started.
Posted by

City Citings...and other random thoughts
at 9:49 AM
2 comments:


Monday, September 15, 2008
Yes I would go as far to make such a bold proclamation.
It started off on a dark and rainy night at the South Street Seaport for the 3rd Annual Heartland Brewfest. To much dismay they got cheap this year and gave out plastic tasting cups rather than the nice glass ones. Leave it to one stupid jerk who drops the glass or smashes it on someone's head and ruins it for all of us! After a little too much Pumpkin Spice Ale we made our way to the desolate San Gennario Festival in Little Italy. Yes my friends for the first time in my life I was not pressed up against a greasy I-talian, falling over a baby carriage, or getting sausage + pepper grease dripped on me. After a piece of pizza and getting scammed by a cheap carnival game we left.
Saturday was the Bronx Zoo! An excuse to get really excited over child-like things. Very disappointed by the frog exhibit but the elephants and giraffes were cool! My favorite quote was by a native Bronx women who commented on the picture above. T
wo monkey's had their tails intertwined and she says, "Look day makin' love wit day tails."
After the zoo I had my first Sylvia's soul food experience where I ate enough calories to last me though next year.
And Sunday was Pickle Day in the Lower East Side!! After the initial 'okay I lost my bearings in the LES' Amanda and I finally found the abyss of Pickle Greatness! Strange practices such as waiting on really long lines to try and stab tiny pieces of pickle with tooth picks or having a stick shoved up it's pickle ass so you can enjoy pickle on a stick! Also, singing fiddle man sings about pickles and the 'There aint no bugs on me' song from the K9
Advantix flea commercial.
Oh and MetroMix.com took our picture, I'm on the internet! http://newyork.metromix.com/restaurants/photogallery/pickle-party/615348/content?photo=1
Ahh NYC how I love thee so!
Posted by

City Citings...and other random thoughts
at 5:26 PM
No comments: